Despite an uncertain Fall ahead – there is no shortage of great contemporary opera premiering around the country!
Check out some that caught our eye:
Hosted at a Studio Friction in Denver, a studio specializing in aerial arts, Nathan Hall is directing a contemporary opera called "Unbound", a multimedia, musical kink show about a gay man's exploration of sexual desire and search for sexual fantasy.
The Geffen Contemporary at MOCA will produce the West Coast premiere of "Sun & Sea," which addresses climate change in "what could best be described as an operatic lament about the disintegration of our planet." The creative team of director Rugilė Barzdžiukaitė, librettist Vaiva Grainytė, and composer Lina Lapelytė are all Lithuanian women.
Opera in the Rock in is opening its 2021-22 season with Derrick Wang's one-act contemporary opera "Scalia/Ginsburg," which of course highlights one of the most peculiar friendships in modern politics.
And right here at home, we're premiering our latest commission: Shawn Okpebholo and Marcus Amaker's Unknown honors the centenary of the Tomb of the Unknown soldier in Arlington National Cemetery. The World Premiere is Tuesday, October 5 at The Barns at Wolf Trap – and stay tuned for a film production in November!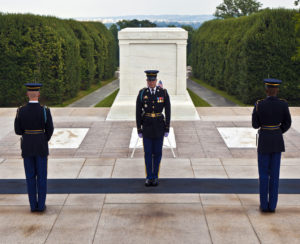 No doubt about it: opera is a hot ticket and we are here for it. What else is on your radar this fall?