UrbanArias is honored to be a featured producer at the 2014 PROTOTYPE Festival in New York City.
We're bringing the original cast and production of Paul's Case to New York!
Performances are
Wednesday January 8, 2014 at 8:30 p.m.
Thursday, January 9, 2014 at 8:30 p.m.
Saturday, January 11, 2014 at 8:30 p.m.
Sunday, January 12, 2014 at 4 p.m.
Monday, January 13, 2014 at 4 p.m.
PROTOTYPE is a new, annual festival of visionary opera-theater and music-theater works by pioneering artists from New York and around the world. A new body of contemporary classical and post-classical work is now emerging as an exciting new generation of composers and librettists focuses on the creation of chamber-sized pieces in new and unique ways. PROTOTYPE is at the forefront of the movement, showcasing these works for new audiences and presenters alike.
Tickets are on sale now, and are only $25! For more information, and to purchase, visit the PROTOTYPE website.
Scroll down for more about the opera
ABOUT PAUL'S CASE
Paul, the son of an businessman in early 20th-century Pittsburgh, steals money from the firm where he works as a cash boy and runs away to New York City, where he puts himself up at the Waldorf Astoria and tastes freedom for the first time. This beautiful and moving opera is based on the famous short story by Willa Cather.
Libretto by Gregory Spears and Kathryn Walat after Willa Cather
Developed by AOP in part with funds from The Andrew W. Mellon Foundation and the National Endowment for the Arts. www.operaprojects.org
" . . . an arresting little piece that communicates its haunting story with clarity and a sense of inevitability." – The Washington Post
"composer Gregory Spears combines minimalism, baroque gestures, and extended vocal techniques into a distinctive and pungent musical language . . . the overall pacing is taut, the nine-piece orchestration vivid and the denouement appropriately wrenching." – The Wall Street Journal
"In keeping with UrbanArias' mission to make opera not only more relevant to modern audiences but palatably short and worth your time, Paul's Case easily makes the case that opera speaks your language." – DCMetroTheaterArts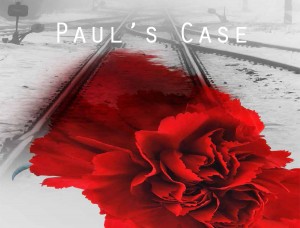 STARRING
Jonathan Blalock, Keith Phares, Melissa Wimbish,
Amanda Crider, Michael Slattery, Erin Sanzero and James Shaffran
Directed by Kevin Newbury
Conducted by Robert Wood
Lighting Design by Eric Southern, Costumes by Amanda Seymour, Set Design by Timothy Mackabee