Two short operas
One composer
Both about famous artists in Paris before and during the war
Saturday, April 2 at 8 p.m.
Sunday, April 3 at 2 p.m.
Friday, April 8 at 8 p.m.
Saturday, April 9 at 8 p.m.
Tickets only $33 General Admission ($30 for seniors and students)

AFTER LIFE Libretto by David Mason
STARRING
JOSEPHINE (World Premiere)
AFTER LIFE (East Coast Premiere)
Ava Pine as The Young Girl
JOSEPHINE: It is April 1975, and Josephine Baker is preparing for her last, and most spectacular, comeback. In her dressing room, she muses on sex, race, war, the stage, her countless affairs, her experiences in pre-war Paris, and her deux amours.
AFTER LIFE: Tom Cipullo's moving opera examines the question, "what responsibility does a famous artist have in times of great turmoil?" The opera imagines Gertrude Stein and Pablo Picasso, both dead, arguing with each other in the afterlife about their actions during World War II; they are confronted by a young girl who once sold Stein a rose on a country road in France, and who was later sent to a concentration camp where she died. "Why," she asks, "did you survive and I did not?" While the question may be unanswerable, both artists are forced to examine their consciences to offer a reply. David Mason's libretto treats the challenging topic with humor and drama, and Cipullo's music soars.
FAQ
ABOUT THE CAST
Praised by The New York Times for her "stylish singing" and by The Boulder Daily Camera as "simply incredible…the highlight of the entire evening," bi-racial soprano Melissa Wimbish is consistently recognized for her artistry, technical prowess, and captivating stage presence. Recently appearing as Barbarina in Le nozze di Figaro with Lyric Opera Baltimore, the young soprano did not go unnoticed with Opera News noting her "promising soprano" while The Baltimore Sun praised her "bright voice" and "knack for animating phrases". She was awarded the Grand Prize in the 2014 NATS Artist Award Competition in addition to the Franco-American Award for best interpretation of French repertoire. A finalist in the 2013 International Liszt-Garrison Competition, she received special honors for her performance of American song. Melissa made her Kennedy Center recital debut as a winner of the Vocal Arts Society Discovery Series in 2012 and was a winner of the Denver Philharmonic Concerto Competition the same year.
Melissa performed Györgi Ligeti's Mysteries of the Macabre with Maestro Ed Polochick and Concert Artists of Baltimore at the Gordon Center for Performing Arts in October. Depicting both good and evil opera heroines, she makes her debut with Annapolis Opera as part of their Angels and Demons concert production followed by a recital tour in March with the University of Baltimore in which she presents three consecutive art song recitals on each of the UB campuses. This April, in collaboration with Tom Cipullo and UrbanArias, Melissa will star in a new one-woman opera centered on the life of a prominent Black entertainer in the 30s. Followed by that appearance, she returns to the Kennedy Center as the soprano soloist for Carmina Burana presented by Washington Ballet. Her Carnegie Hall recital debut in October 2016 will feature works of living American composers including Jake Heggie, Tom Cipullo, Gregory Spears, and Jessica Meyer.
Melissa made her Prototype Festival premiere with the critically- acclaimed DC-based opera company UrbanArias as the History Teacher in Gregory Spears's highly celebrated chamber opera, Paul's Case. Also with UrbanArias, she has appeared in recitals alongside pianist and composer Tom Cipullo at Atlas Performing Arts Center and at Strathmore Mansion where she performed selections from Craigslistlieder and the role of Eve in Patrick Soluri's dark comic opera, Adam and Eve. These frequent interpretations of modern music have led the soprano to several premieres including her debut with Strathmore's National Philharmonic as the teenage anti-Semite, Christine in Janice Hamer's Lost Childhood, her portrayal of Jackie Kennedy's closest advisor, Nancy Tuckerman in Camelot Requiem (Bornfield), and her collaboration with renowned organist Donald Sutherland in Anton Heiller's Zwei geistliche Gesänge. Other operatic roles include Micaëla in Carmen, the Soprano in Dominick Argento's Postcard from Morocco, Queen of the Night (Die Zauberflöte), Manon (Manon), Nella (Gianni Schicchi), Blondchen (Die Entführung aus dem Serail), Adele (Die Fledermaus), Cunegonde (Candide), and Elle in Poulenc's monodrama for soprano, La voix humaine.
Soprano Ava Pine, a native of Texas, continues to dazzle audiences and critics with her rewarding vocalism and compelling commitment to character, creating vivid and captivating portraits on stage. The 2014-2015 season included a Messiah with the Dallas Bach Society, a concert with Performance Santa Fe Orchestra, Despina in Florida Grand Opera's Così fan tutte, a return to Tulsa Opera as Curley's Wife in Of Mice and Men, and concerts with the Fort Worth Symphony and Bard. The 2015-2016 season saw debuts with Chicago Opera Theatre as Lucio Cinna in Lucio Silla, Opera Memphis as Pamina in The Magic Flute, and her return to the Dallas Symphony for their Christmas Pops Concert.
During the 2013-2014 season, Ava returned to Florentine Opera as Cleopatra in Giulio Cesare, to Fort Worth Opera as Anna Sørensen in Puts' Silent Night, and debuted with Kentucky Opera as Gounod's Juliette and Tulsa Opera as Susanna in Le nozze di Figaro. On the concert stage, she joined the San Luis Obispo Symphony for Golijov's Three Songs for Soprano and Orchestra, and returned to the Dallas Symphony Orchestra for their annual Christmas Celebration and Fort Worth Symphony Orchestra for Mendelssohn's Elijah. Appearances for 2012 – 2013 included Susanna in Le nozze di Figaro with Wichita Grand Opera, Juliette in Roméo et Juliette with Opera Colorado, Marie in The Daughter of Regiment with Fort Worth Opera, Messiah with the Kansas City Symphony, a New Year's Eve celebration for the Fort Worth Symphony, a baroque recital with the Dallas Bach Society, and solo recitals in her hometown of Fredericksburg, Texas and with Texas Wesleyan University. Recently, Ava debuted with Opera Colorado, singing her first Susanna in Le nozze di Figaro, returned to Dallas Opera for Pamina in Die Zauberflöte, and to Fort Worth Opera for a role debut as Lysia in Adamo's Lysistrata. She also returned to Florentine Opera as Blanca in the world premiere of Davis's Rio de Sangre, Fort Worth Opera for Cleopatra in Giulio Cesare, and debuted with Michigan Opera Theater as Pamina in Die Zauberflöte. She made her European debut with the BBC Symphony Orchestra as The Angel in the United Kingdom premiere of Angels in America, a role she first debuted with Fort Worth Opera.
American mezzo-soprano Catherine Cook was recently praised by Opera Today for her portrayal of the title role in Delores Claiborne at the San Francisco Opera: "to say that Ms. Cook was a revelation is an understatement, since she stamped the part as her own, and experienced a triumph for her sensational performance…. Ms. Cook is possessed of a round mezzo tone of great beauty, admirable control and potent power in all ranges and at any volume." In the 2015-16 season Ms. Cook returns again to San Francisco Opera for its production of Sweeney Todd and as Berta in Il barbiere di Siviglia, sings Marcellina in Le nozze di Figaro in a return to Houston Grand Opera, and Zosha in Heggie's Out of Darkness in a return engagement with Seattle's Music of Remembrance. Her 2014-15 season included Mrs. McLean in Floyd's Susannah and Marcellina, both with San Francisco Opera; Mrs. De Rocher in Dead Man Walking with Opera Parallèle; and Gertrude Stein in the premiere of Cipullo's chamber opera After Life with Seattle's Music of Remembrance. Her 2013-14 engagements included a return to San Francisco Opera in the title role of Tobias Picker's Dolores Claiborne, also Berta; Dame Quickly in Falstaff with Opera Santa Barbara, and Carole and Natalia in Adam Gorb's Anya 17 with Opera Parallèle. Recent highlights include a return to the Metropolitan Opera as Marthe in Faust; soloist in Ravel's Chansons Madecasse and Heggie's The Deepest Desire for Noe Valley Chamber Music's 20th season opening night; and a return to Houston Grand Opera as Berta.
Other successes include Marcellina with San Francisco Opera, Jezibaba in Rusalka with Opera Colorado, La Frugola in Il Tabarro, the Monitor in Suor Angelica, La Ciesca in Gianni Schicchi, and Marthe Schwerlein in Faust. A regular favorite with San Francisco Opera, she has performed as Arlene Kamen and Wang Tai Tai in Wallace's The Bonesetter's Daughter, and The Innkeeper in Boris Godunov. She has also sung as soloist in Elijah at UC/Davis; Mother Goose in The Rake's Progress for San Francisco Opera; her debut with Houston Grand Opera as Marthe in Faust and as Tisbe in La Cenerentola; Berta in Il barbiere di Siviglia, Annina in Der Rosenkavalier with the San Francisco Opera; soloist in de Falla's Sombrero de tres picos with San Francisco Symphony; Zulma in L'italiana in Algeri, Marcellina in Le nozze di Figaro, Flora in La traviata, and the Governess in Pique Dame, all for San Francisco Opera. She has also sung Schumann's Das Paradis und die Peri, and Le Rossignol, both with the San Francisco Symphony. A frequent presence at the War Memorial Opera House since her San Francisco Opera debut, Ms. Cook's roles with the company also include Emilia in Otello, Dorabella in Così fan tutte, Suzuki in Madama Butterfly, Florence Pike in Albert Herring, Lapák in The Cunning Little Vixen, Mrs. Sedley in Peter Grimes, Naina in Ruslan and Lyudmila, Second Norn in Götterdammerung, and Jade Boucher in the world premiere production of Jake Heggie's Dead Man Walking (CD available on the Elektra label). After making her debut with the Metropolitan Opera in Kát'a Kabanová, she returned for performances of Marthe in Faust, a role which she has also sung with Los Angeles Opera and Baltimore Opera.
Catherine Cook has also been a frequent performer with the Lyric Opera of Chicago, where her roles have included Auntie in Peter Grimes, Marcellina in Le nozze di Figaro, Berta in Il barbiere di Siviglia, and the Innkeeper in Boris Godunov. Her other operatic credits include further performances of Marcellina with Santa Fe Opera and Hawaii Opera Theatre, Fox Goldenstripe in The Cunning Little Vixen with both Portland Opera and Tulsa Opera, the Marchand in Les Mamelles de Tirésias with L'Opéra Français de New York, the Countess de Coigny and Madelon in Andrea Chénier with Florentine Opera, Marianne in Der Rosenkavalier with the Hong Kong Festival, Jezibaba in Rusalka with Marin Opera, and both Fata Morgana in The Love for Three Oranges and the Old Lady in Candide with Portland Opera.
Originally from Cut and Shoot, Texas, baritone Michael Mayes has performed with opera companies across the United States including Cincinnati Opera, Palm Beach Opera, Kentucky Opera, Des Moines Metro Opera, Arizona Opera, Central City Opera, Michigan Opera Theater, and Fort Worth Opera. Engagements for the 2014-2015 season included Charlie in Jake Heggie's Three Decembers with UrbanArias, Eisenstein in Die Fledermaus with Syracuse Opera, a return to Michigan Opera Theater for his role debut as Sharpless in Madama Butterfly, Escamillo in La Tragédie de Carmen with Opera Delaware, Marcello in La bohème with Pensacola Opera, a reprise of his acclaimed Joseph De Rocher with Opera Parallèle in San Francisco, Older Thompson in Glory Denied with Opera Memphis, and Lawrence in The Wreckers with Bard SummerScape. The 2015-2016 season includes his debut with Dallas Opera and San Diego Opera in the world premiere of Jake Heggie's Great Scott, Jack Rance in Opera Omaha's La fanciulla del West, Eisenstein in Die Fledermaus with Baltimore Concert Opera, and another Dead Man Walking with New Orleans Opera. Upcoming seasons will see debuts with Washington National Opera and the Teatro Real in Madrid.
In the 2013-2014 season, Mr. Mayes debuted the role of Rigoletto with Boston Lyric to critical acclaim. Additionally, he debuted with the Gotham Chamber Opera in Baden-Baden 1927, Madison Opera in Dead Man Walking, and returned to Pensacola Opera as Escamillo in Carmen. He tackled the role of Joseph De Rocher once again in his return to Central City Opera in the summer of 2014 and created the role of Adam in The Canticle of the Black Madonna with Anima Mundi Productions. The 2012-2013 season saw his Joseph De Rocher with Eugene Opera, Photo-Op with UrbanArias , Eisenstein in Die Fledermaus for Opera on the James, Figaro in Il barbiere di Siviglia with Pensacola Opera, Don Giovanni with the Green Mountain Opera Festival, and his return to Ft. Worth Opera as Elder Thompson in the critically acclaimed Glory Denied. In the 2011-2012 season Mr. Mayes debuted the role of Joseph De Rocher in Dead Man Walking in a performance described by Tulsa World as "an experience those who saw it will never forget." Additionally, Mr. Mayes returned to Kentucky Opera as Escamillo in Carmen, Shreveport Opera as Danilo in Merry Widow, Fort Worth Opera as Kinesias in Lysistrata, and debuted with Nashville Opera as Silvio in Pagliacci. He returned to Des Moines Metro Opera in the summer of 2012 in the title role in Don Giovanni. Engagements for 2010-2011 included Valentin in Faust with Opera Birmingham, Marcello in La bohème with Eugene Opera and Des Moines Metro Opera, Silvio in Pagliacci with Kentucky Opera, the title role in Don Giovanni with Shreveport Opera, and Papageno in Die Zauberflöte with Michigan Opera Theater. Mr. Mayes joined the roster of the Metropolitan Opera in the 2009-2010 season for their production of Gianni Schicchi.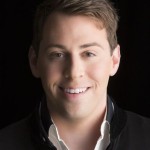 Alan Paul is the Associate Artistic Director of the Shakespeare Theatre Company. At STC Alan has directed Kiss Me, Kate, Man of La Mancha, A Funny Thing Happened On The Way to the Forum (Helen Hayes Award for Best Director of a Musical), The Boys From Syracuse, and revivals of Twelfth Night and The Winter's Tale. Alan has directed numerous productions for UrbanArias including Bastianello / Lucrezia, Photo-Op, and Before Breakfast / The Filthy Habit. Local highlights include I Am My Own Wife at Signature Theatre, Penny for the Washington National Opera, The Rocky Horror Show and Silence! The Musical for Studio Theatre 2nd Stage, and Butterfly/Saigon at Strathmore's Concert Hall. Alan was a finalist for the European Opera Directing Prize in Vienna, Austria. Upcoming projects include Romeo and Juliet for The Shakespeare Theatre Company.
David L. Arsenault is a Scenic and Lighting designer for Theatre and Opera based in New York City. With UrbanArias, he designed Positions 1956, Before Breakfast, and The Filthy Habit. His designs have been seen across the country including projects at Bay Street Theatre, Hangar Theatre, Kitchen Theatre Company, Gulfshore Playhouse, Northern Stage, Merry Go Round Playhouse, Opera North, among many others. Internationally, his work has been seen at the English Theatre Berlin. In 2013, David traveled to Vienna with Director Alan Paul as a finalist for the European Opera Directing Prize. Upcoming Projects include Peer Gynt at Classic Stage Company, A Better Place at The Duke on 42nd Street, and The Norman Conquests at Northern Stage, Dorset Theatre Festival, and Weston Playhouse. David is a graduate of Ithaca College and a member of United Scenic Artists Local 829. For more of his work, please visit www.DavidArsenaultDesign.com.
Costume Designer Hunter Kaczorowski recently designed The Fix at Signature Theater. Other regional credits include A Streetcar Named Desire (Yale Repertory Theater), Frankie and Johnny in the Clair de Lune and Design for Living (Berkshire Theater Festival), Disney's Beauty and the Beast (Barrington Stage Company), Noises Off!, How to Succeed, Once Upon a Mattress, Deathtrap (The Millbrook Playhouse), as well as productions with The Yale Baroque Opera Project, Yale Drama, The Red House Theater, Kitchen Theater Company and Luna Stage Company. New York credits include HAM (Ars Nova), Dido and Aeneas (Heartbeat Opera), several productions with The Astoria Performing Arts Center, The Public Theater, 59E59, HERE Arts Center, Dixon Place, The Joyce Soho, The New School for Drama, Lee Strasberg Institute, Vital Children's Theater, NY NeoFuturists, Harlem School of the Arts and The Gallery Players. Upcoming engagements include Cat on a Hot Tin Roof at Berkshire Theater Festival. Hunter earned an MFA from Yale School of Drama. www.Huntersk.com
ABOUT THE AUTHORS
Hailed by the American Academy of Art & Letters for music that displays "inexhaustible imagination, wit, expressive range and originality," composer Tom Cipullo's works are performed regularly throughout the United States and with increasing frequency internationally. The winner of a 2012 Guggenheim Fellowship, the 2013 Sylvia Goldstein Award from Copland House, and the 2013 Arts & Letters Award from the American Academy, Mr. Cipullo has received commissions from Music of Remembrance, SongFest, Joy in Singing, the Cecilia Chorus, the New York Festival of Song, the Mirror Visions Ensemble, Sequitur, Cantori New York, tenor Paul Sperry, mezzo-soprano Mary Ann Hart, the Five Boroughs Music Festival, pianist Jeanne Golan, soprano Martha Guth, soprano Hope Hudson, the Walt Whitman Project, baritone Jesse Blumberg, and many others. He has received multiple fellowships from Yaddo, the MacDowell Colony, and the Virginia Center for the Creative Arts, and awards from the Liguria Study Center (Bogliasco, Italy), the Fundacion Valparaiso (Spain), the Oberpfaelzer Kuenstlerhaus (Bavaria), and ASCAP. The New York Times has called his music "intriguing and unconventional," and The Pittsburgh Post-Gazette has called him "an expert in writing for the voice." Other honors include the Minneapolis Pops New Orchestral Repertoire Award (2009) for Sparkler, the National Association of Teachers of Singing Art Song Award (2008) for the song-cycle Of a Certain Age, and the Phyllis Wattis Prize for song composition from the San Francisco Song Festival for Drifts & Shadows (2006).
Mr. Cipullo is the composer of two operas. The most recent, After Life, was commissioned by Music of Remembrance and premiered by that organization in Seattle and San Francisco in 2014. Glory Denied (2007), after the book by journalist Tom Philpott, is based on the true story of America's longest-held prisoner of war. The piece has already received five full productions, including a recent run of ten performances with the acclaimed Fort Worth Opera. In addition, Opera Memphis, Chelsea Opera, Opera Idaho, and Vulcan Lyric Opera will mount productions in 2015 and 2016. Critical reception to the opera has been enthusiastic. The July 2013 issue of Opera News called the piece "intimate in its presentation…and epic in its scope and effect," citing the work as "tense, nervous, and gripping theater." The Fort Worth Star Telegram called Glory Denied "a powerful drama of great music and acting intensity," Fort Worth Weekly cited it as "a powerfully realistic thriller and an abashedly honest commentary on the America of the 1960s and 70s," and D Magazine recognized the work as "an intimate operatic masterpiece." Theater Jones called Glory Denied "horrifying, riveting, involving, shocking, inspiring, overwhelming, appalling, and devastating – in that order." A production by the UrbanArias company in Arlington, Virginia (2011) was reviewed by The Washington Post. Under a headline that exclaimed "Vietnam-Era Saga Glory Denied Doesn't Withhold a Single Musical Wish," the Post praised a "luminous score that offered vivid embodiments of the protagonist's mental states."
Tom Cipullo's song cycles A Visit with Emily, Another Reason Why I Don't Keep a Gun in the House, and Of a Certain Age are published by Oxford University Press. Other works are distributed by Classical Vocal Reprints. His music has been recorded on the Albany, CRI, PGM, MSR Classics, GPR, Centaur, and Capstone labels. Mr. Cipullo's recent events include the premiere of Credo for a Secular City, composed for 150-voice Cecilia Chorus and orchestra and premiered at Carnegie Hall in April 2014. Upcoming projects include a new evening-length opera, Mayo, based on the life of Mayo Buckner.
Mr. Cipullo received his Master's degree in composition from Boston University and his B.S. from Hofstra University, Phi Beta Kappa with highest honors in music. He studied composition and orchestration with David Del Tredici, Elie Siegmeister, and Albert Tepper. Mr. Cipullo is a founding member of the Friends & Enemies of New Music, an organization that has presented more than 80 concerts featuring the music of over 200 different American composers.
David Mason's books of poems include The Buried Houses (winner of the Nicholas Roerich Poetry Prize), The Country I Remember (winner of the Alice Fay Di Castagnola Award), and Arrivals. His verse novel, Ludlow, was published in 2007, and named best poetry book of the year by the Contemporary Poetry Review and the National Cowboy and Western Heritage Museum. It was also featured on the PBS News Hour. Author of a collection of essays, The Poetry of Life and the Life of Poetry, his memoir, News from the Village, appeared in 2010. A new collection of essays, Two Minds of a Western Poet, followed in 2011. Mason has also co-edited several textbooks and anthologies, including Western Wind: An Introduction to Poetry, Rebel Angels: 25 Poets of the New Formalism, Twentieth Century American Poetry, and Twentieth Century American Poetics: Poets on the Art of Poetry. His poetry, prose and translations have appeared in such periodicals as The New Yorker, Harper's, The Nation, The New Republic, The New York Times, The Wall Street Journal, The Times Literary Supplement, Poetry, Agenda, Modern Poetry in Translation, The New Criterion, The Yale Review, The Hudson Review, The American Scholar, The Irish Times, and The Southern Review. Anthologies include Best American Poetry and others. He has also written the libretti for composer Lori Laitman's opera The Scarlet Letter and her oratorio, Vedem. He recently won the Thatcher Hoffman Smith Creativity in Motion Prize for the development of a new libretto based upon Ludlow. His one-act opera with composer Tom Cipullo, After Life, premiered in Seattle and San Francisco in 2015. A former Fulbright Fellow to Greece, he served as Poet Laureate of Colorado from 2010 to 2014, and teaches at Colorado College. In 2014-15 Mason published two new poetry collections: Sea Salt: Poems of a Decade and Davey McGravy: Tales to Be Read Aloud to Children and Adult Children.